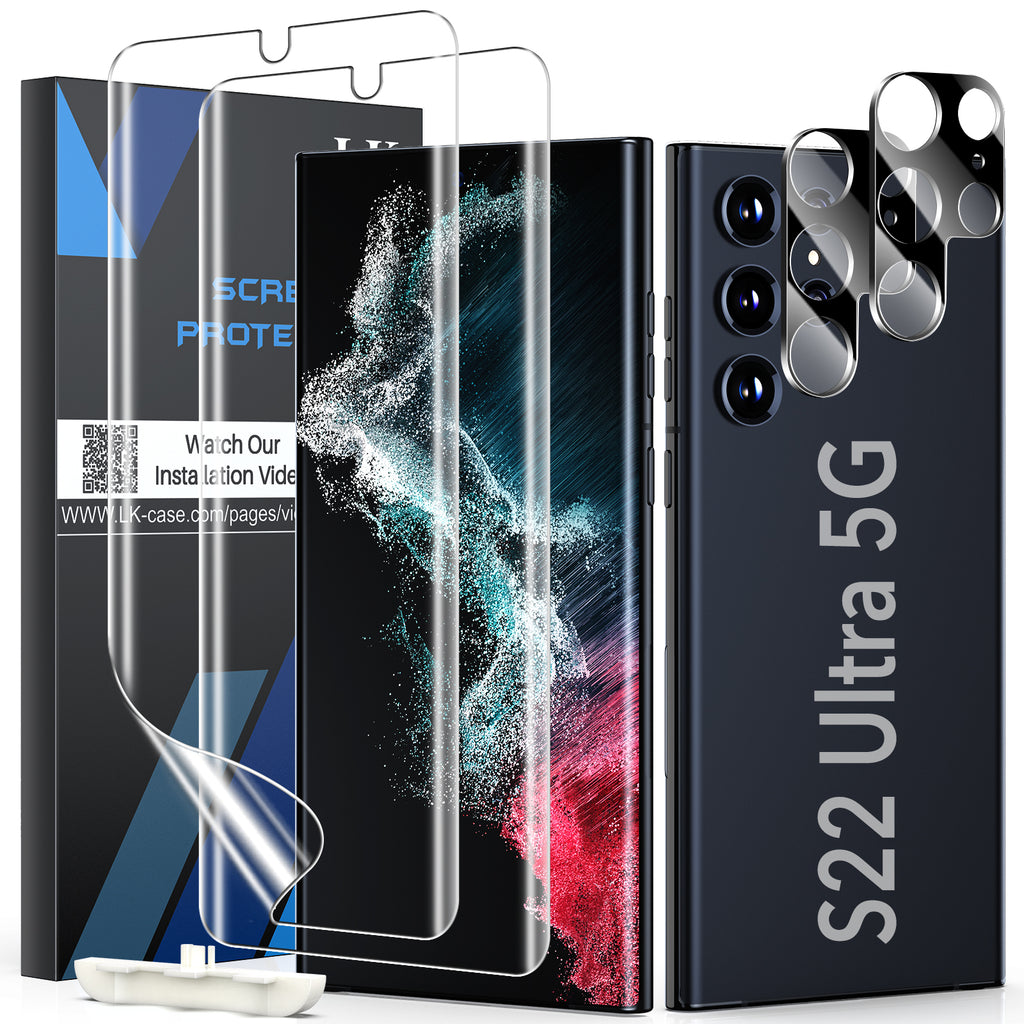 [2+2 Pack] LK 2 Pack Samsung Galaxy S22 Ultra 5G Screen Protector with 2 Pack Tempered Glass Camera Lens Protector, Fingerprint Support, Anti Scratch HD-Ultra thin Flexible TPU Film for S22 Ultra Brand: LK
[2+2 Pack] LK 2 Pack Samsung Galaxy S22 Ultra 5G Screen Protector with
$11.99
[Specially Designed] Only Compatible for Samsung Galaxy S22 Ultra 5G. [Not fit for Galaxy S22 or S22 Plus] Please check your phone model before purchasing.

[Case-friendly Full Protection] LK flexible TPU film covers every edge and corner of your Phone, prevents dust and debris from entering. HD clear camera lens protector resists scratches and falls while keeping the original effect of pictures and videos. Specially leaving enough space at the edges, our screen protector for Samsung Galaxy S22 Ultra works with most cases.

[Easy Installation] Galaxy S22 Ultra Screen protector will attach to the screen perfectly with a simple position tool. When installing the camera lens protector, just align the hole on the camera lens of the phone. [ATTENTION: Watch our installation video]

[Smooth and Sensitive] Optically transparent, virtually invisible, and HD clear screen protector gives a "true touch" feel. You will enjoy a 0-delay game experience and enjoy watching TV without glare with LK soft screen protectors specially for Samsung Galaxy S22 Ultra.

[Smart Film Tech] Self-healing properties enable the bubble and scratches will disappear automatically in 24 hours.